Many times, it's quite common in a large house to get dead Wi-Fi spots where your Wi-Fi doesn't quite reach which results in slower Wi-Fi speeds. Well if you want to improve upon that, then you might need to upgrade your router but wait. Before getting a new router, you might browse other options, especially wireless extenders. Often than not they are cheaper than a new router and might result in better Wi-Fi coverage.
Here are some top Wi-Fi extenders which are best in the game right now without burning a hole through your pocket.
TP-Link
TP-Link has become quiet a reputable brand in the industry lately. They have been providing a decent amount of specifications for the price and hitting the sweet price to performance ratio that consumers care about. Although not the best and fastest in the game but they definitely got some punch. Their products and service also have a good reputation.
RE650 AC2600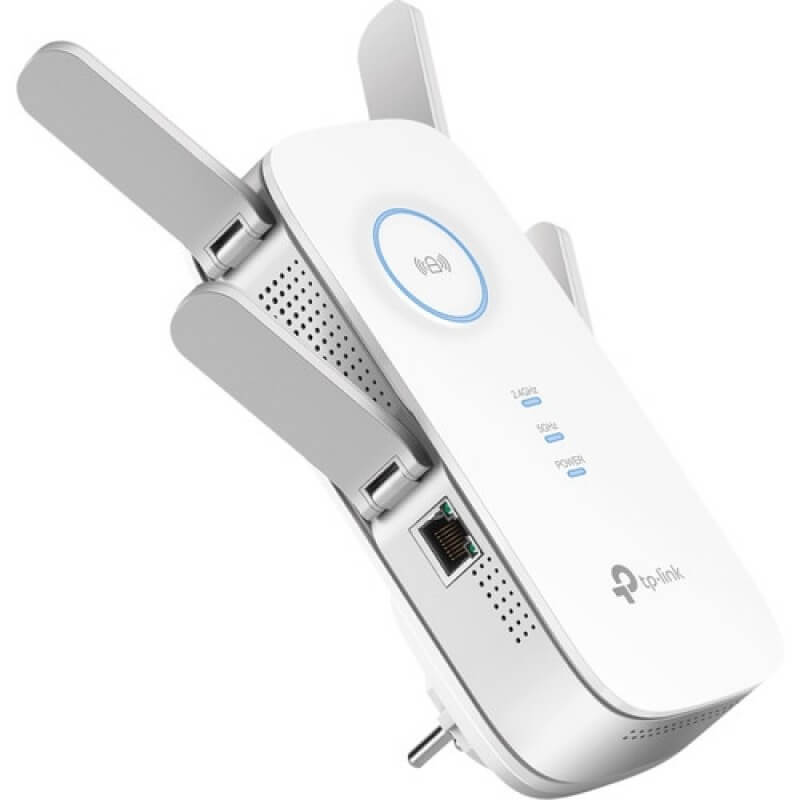 This a good choice for those who need a temporary fix and is going to update their internet gear in the near future.
Bands: 802.11a/b/g/n/ac (2.4Ghz & 5Ghz), Up to 2600mbps
Ethernet: 1x Ethernet Port
Range: 2500-3500sqft
Pros: Ease of Use, Plug and Play, Worthy Performance, Led Indicators, WPS (Wi-Fi Protected Access)
Cons: Bulky, Heats a bit.
Netgear
If you are looking for a device that has very few compromises and suits almost all your Wifi needs? Then Netgear's Nighthawk is one of the best one in the market right now. Their devices pack quite a punch for its price and assuming it's a Netgear product, it's going to last a long time as they do have a bulletproof record.
Nighthawk EX7300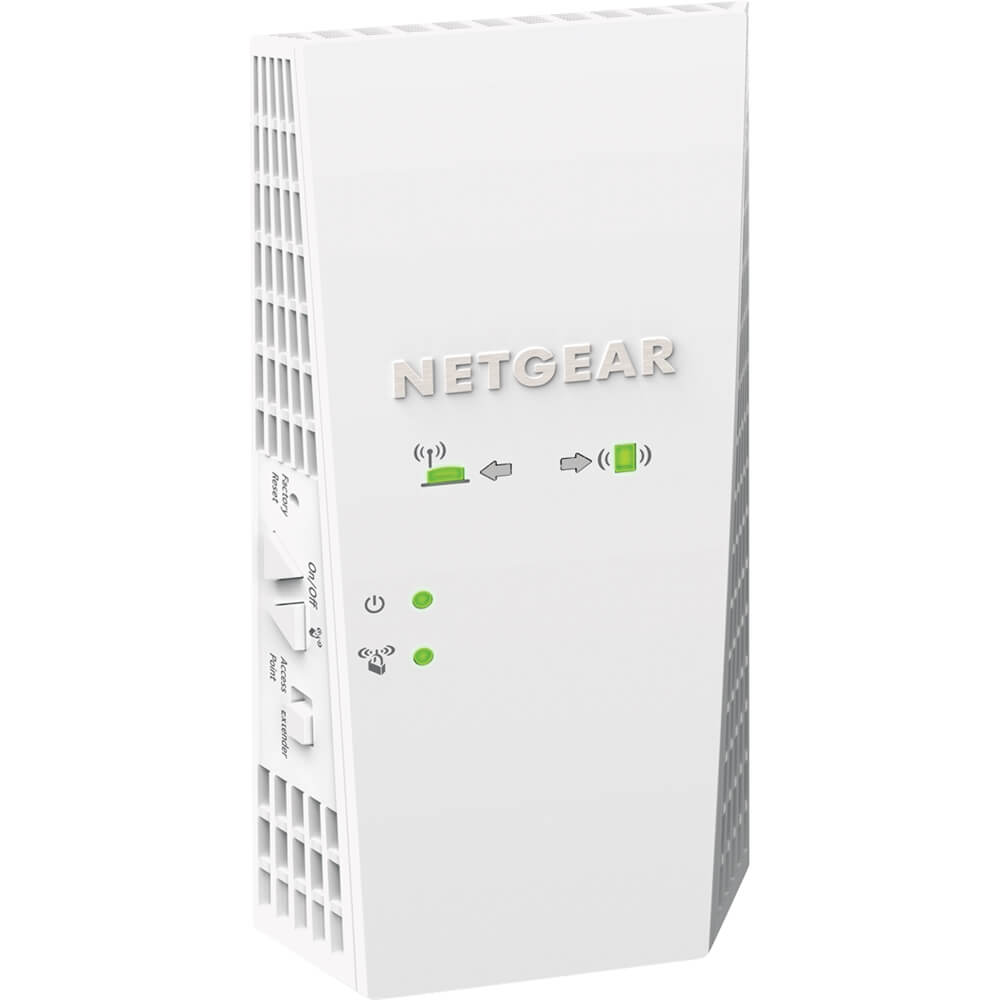 This is good for home and small office use, although it can handle up to 35 devices, if it gets a little high load it throttles down a little.
Bands: 802.11a/b/g/n/ac (2.4Ghz & 5Ghz), Up to 2200mbps
Ethernet: 1x Ethernet Port
Range: 2000-2300sqft
Pros: Plug and Play, Good Performance, WPS (Wi-Fi Protected Access), Reliable, Up to 35 devices.
Cons: Slows down on high loads.
Netgear EX8000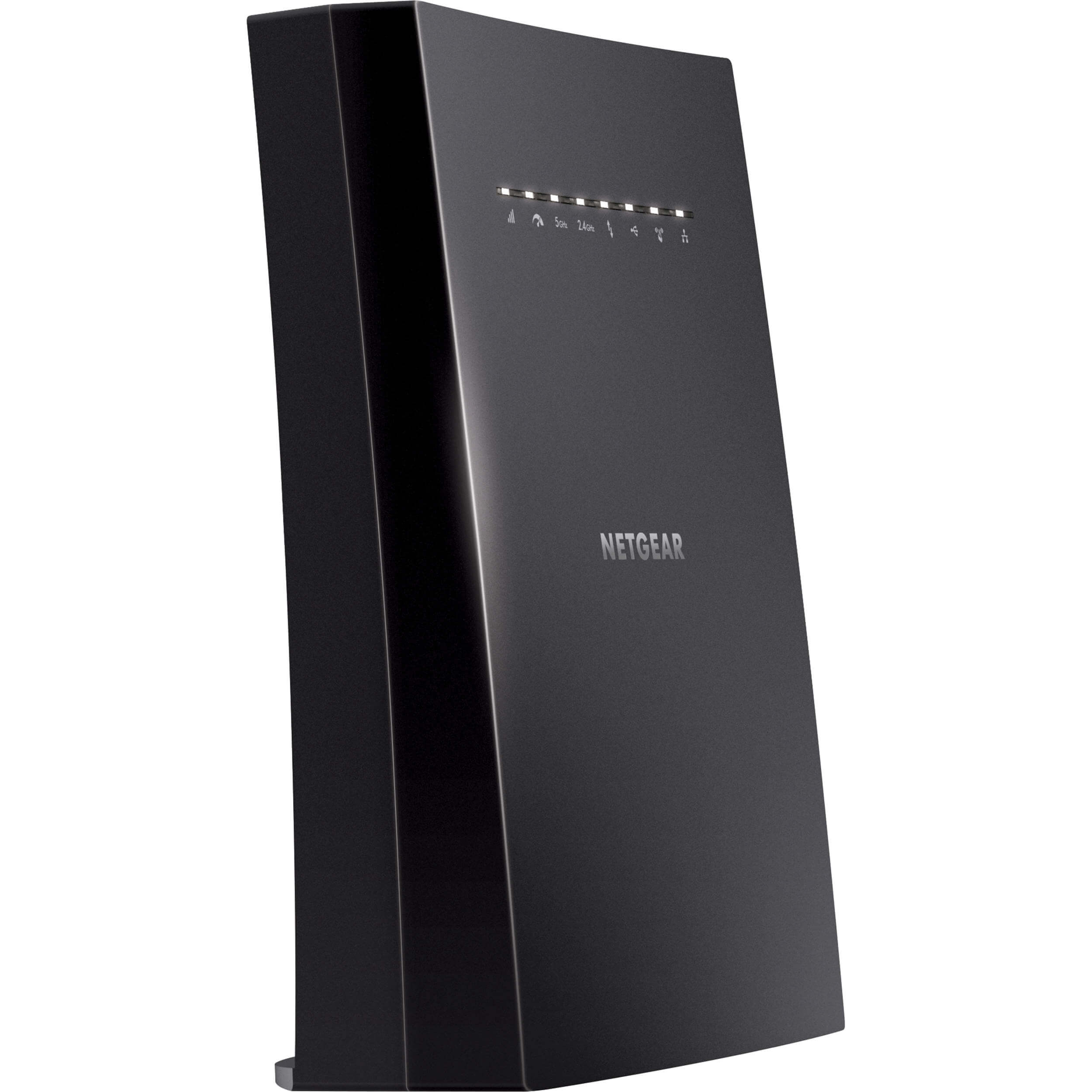 This is clearly meant for gamers. It also serves a very good price to performance balance, barring the fact that you game or have high usage patterns.
Bands: 802.11a/b/g/n/ac (2.4Ghz & 5Ghz) with Tri-Band support, Up to 3000mbps
Ethernet: 4x Ethernet Ports
Range: 2800-3000sqft
Pros: Very good coverage, Universal compatibility, Up to 55 devices, WPS (Wi-Fi Protected Access).
Cons: Bit on the pricier side.
D-Link
D-Link is an industry standard and one of the most reputable brands for making network equipment. They make very high-end commercial hardware and keeping that fact in mind, it serves that they are no slouch when it comes to consumer products. Although they appear a little cloudy about their low-end gear, they certainly make better mid and high-end consumer products.
DAP-1650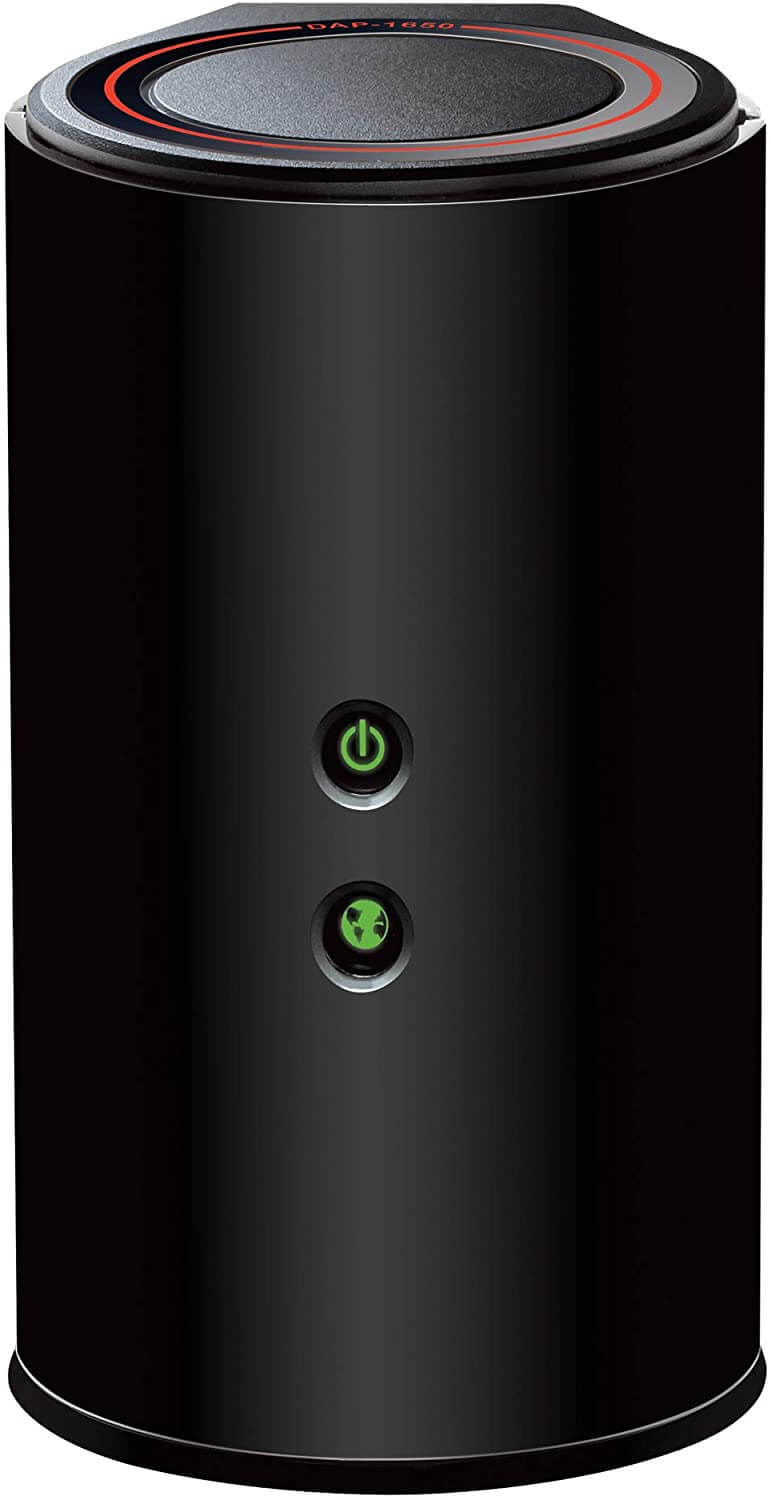 The DAP-1650 is a goof home alternative for the simple people who don't want to shell very high dollar for their equipment. This is a good product and is made for people who only do simple tasks or have small to medium house.
Bands: 802.11a/b/g/n/ac, up to 300Mbps (2.4Ghz) and 867Mbps (5Ghz)
Ethernet: 4x Ethernet Ports
Range: 1700-1900sqft
Pros: Easy to use and easy to setup, has 4 ethernet ports, WPS (Wi-Fi Protected Access), MIMO support.
Cons: Does not have the best feature set, Not idle for high speed connections.
Linksys
Linksys is a reputable brand in the networking industry as it comes under Belkin which is an industry legend when it comes to networking equipment. They generally make high end server grade networking devices but they also have trickled down to the consumer market and making quiet good products.
Max-Stream AC1900+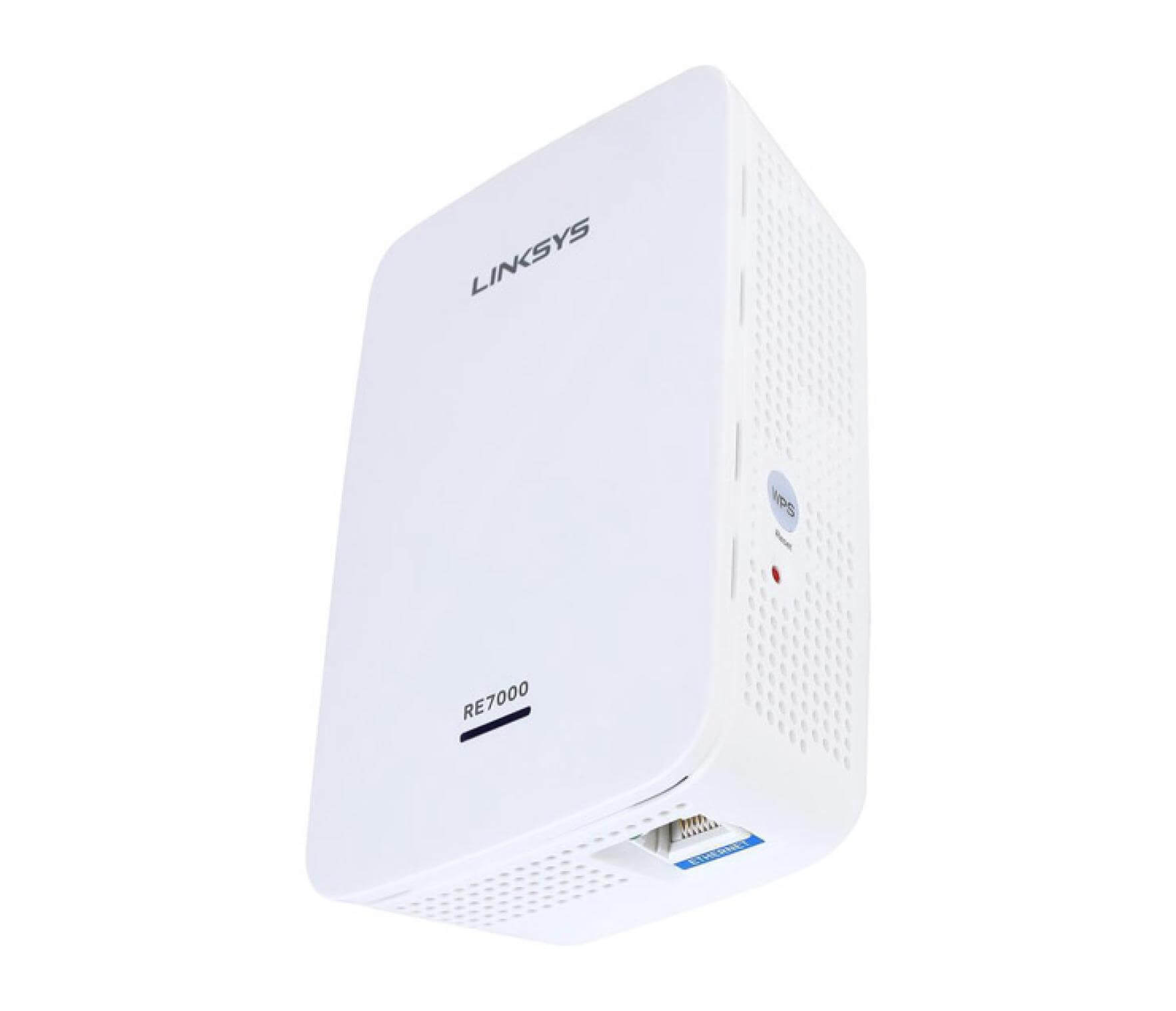 This is for the people who have high data usage and have medium to semi large houses. It provides some of the best coverage for the price and is highly recommended for people who play games and are on a budget at the same time.
Bands: 802.11a/b/g/n/ac (2.4Ghz & 5Ghz), up to 300 Mbps(2.4Ghz) and 1733 Mbps(5Ghz)
Ethernet: 1x Gigabit Ethernet Port.
Range: 2000-2500sqft
Pros: Easy to setup and use, Supports MU-MIMO, One click WPS (Wi-Fi Protected Access).
Cons: Might have issues with houses more than one storeys, 2.4Ghz band is not that strong